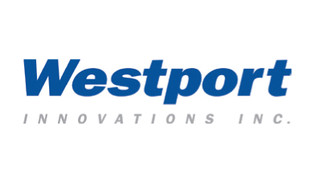 Westport Innovations Inc. engineering the world's most advanced natural gas engines and vehicles, today announced delivery of the first 2016 Volvo V60 Bi-Fuel cars to key customer Sunfleet, a Volvo car sharing organization in Sweden. A total of 42 vehicles will be delivered and put into service between now and October.
"We are very proud to be able to offer the new Volvo Bi-Fuel to Sunfleet's customers. Together with a biogas contract from the fuel suppliers, this is a first-class alternative with minimal environmental impact," says Peter Alguren, Managing Director of Sunfleet.
Sunfleet operates approximately 1,000 cars in its car sharing business in Sweden, including 53 Volvo Bi-Fuel cars from Westport. The bi-fuel vehicles are available in seven of the company's nearly 50 locations: Göteborg, Kungsbacka, Lerum, Linköping, Lund, Malmö, and Västerås.
Sunfleet plans to increase bi-fuel vehicle availability depending on customer needs and infrastructure availability. For example, the car sharing service is adding bi-fuel cars to the Älmhult location beginning in September with seven new Volvo V60 Bi-Fuel cars. Sweden has a growing network of natural gas fuelling infrastructure, now consisting of more than 70% biogas.
The 2016 Volvo Bi-Fuel is based on Volvo's new two-litre, direct injection, four-cylinder Drive-E powertrain family. Part of the Volvo Engine Architecture family—ranked as one of the best engine families in the world – this engine offers 245 HP and 350NM in torque with emissions as low as 38g CO2/km (according to the Swedish Transport Administration's calculation method for biomethane), and is considered one of the greenest, most powerful natural gas engines in the world.
Source: www.westport.com/