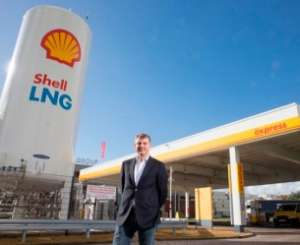 Shell announced the opening of its third Liquefied Natural Gas (LNG) truck refuelling station in the Netherlands. The station in Amsterdam is located in the western port area, a location with significant turnover from ships to trucks that distribute goods into the city. This follows closely after the official opening of Shell's first two stations in the country in March and April 2015 in Rotterdam and Waalwijk.
Heavy-duty truck fleet owners are increasingly choosing LNG fuel over traditional diesel because it can be cost-competitive for trucks that cover long distances. It is cleaner than diesel in terms of sulphur, particulates and nitrogen oxides, and can help reduce well-to-wheel greenhouse gas emissions if well managed.
This new station has a capacity of 70,000 litres of LNG, enough to fuel around 200 trucks per day. Customers can use the euroShell card, which offers a secure and efficient way to buy fuels and access a range of services, providing convenience in day to day operations.
"I am excited by the progress we have made, in a short time, developing a LNG refuelling network in the Netherlands with the opening of this new station," said Giorgio Delpiano, General-Manager for Shell's euroShell business. "We believe LNG is a viable fuel option for heavy-duty truck fleet owners, today."
Lauran Wetemans, General Manager Downstream LNG, added, "We expect LNG will form a bigger part of the sustainable transport fuel mix in the future. Shell continues to work together with engine manufacturers, customers and policy makers to strengthen the business case for the use of LNG fuel in transport. As customer demand grows, we plan to open additional LNG sites in the Netherlands."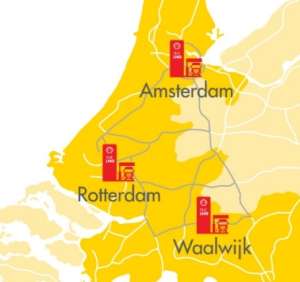 From 1st of October 2015, Shell will have access to import and storage capacity in the Gas Access to Europe Terminal (Gate), enabling the company to supply its own LNG to marine and road customers in northwest Europe. Shell will supply the LNG fuel for its truck refuelling network in the Netherlands from here. This position supports Shell's commitment as the launching customer of the new, dedicated 'break bulk' LNG terminal being built at the port of Rotterdam by Gate.
Source: www.shell.com/