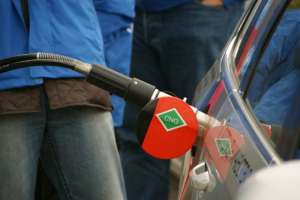 The project involves an investment of €200 million for the construction of the refueling network over the next five years. The sites will be set primarily to serve trucks and buses, energypress.eu reported last week. CTIP Oil & Gas president and CEO Reda Ginena explained that local legal framework should be revised to permit CNG use as a transportation fuel.
At the same time, the company is negotiating with Greek Government, a number of truck operators and possible station suppliers to make all this possible. CTIP has proposed the adoption of GNC on islands such as Crete and those remote areas where gas pipeline distribution would be costly.
The 40-station network will allow the conversion of 40.000 diesel vehicles to duel fuel system in the Attica region, according to Reda Ginena, during the company's first press conference on Greek territory.



"CTIP Oil & Gas is negotiating with some of the largest companies in the region of Attica, in both industry and services sectors. These companies maintain large fleets of trucks with diesel engines. Negotiations are promising since the application of the dual fuel system will reduce the cost of fuel by 35%. Arabia Gaz will train the Greek staff and will bring the highest safety standards and expertise, both for the operation of CNG refueling stations and the conversion of diesel vehicles to CNG system. The introduction of this new industry would boost the Greek economy, create employment opportunities and, of course, will play a key role in protecting the environment," the executive stated, as published by The Times of Change.
Source: www.ngvjournal.com/