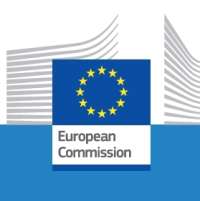 The EU's TEN-T Programme will back with over €150,000 the national policy development for the use of liquefied natural gas (LNG) in Portuguese road transport. LNG, a greener and cheaper alternative to conventional fuel, could help reduce the emissions of freight trucks on the main European highways.
The initiative is part of a larger project aiming to develop an integrated energy action plan for fuel diversification in the transport sector. It will set out a national policy framework to accelerate the uptake of LNG as an alternative fuel for freight transport in Portugal.
The project has the support of stakeholders from the public sector, energy suppliers, automotive manufacturers, freight transport companies, as well as organisations strongly involved in important LNG projects.



The project was selected for EU funding with the assistance of external experts under the TEN-T Annual Call 2013, priority 'Decarbonisation / oil substitution or environmental cost reduction'. Its implementation will be monitored by INEA, the European Commission's Innovation and Networks Executive Agency.
The project is to be completed by 31 December 2015.
The TEN-T Programme was established by the European Commission to support the construction and upgrade of transport infrastructure across the European Union.
Source: http://inea.ec.europa.eu/