In November, Alexela is planning to open LNG fuel station in Jüri, first of its kind in the Baltic region.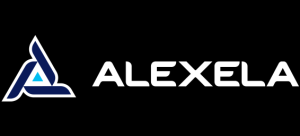 LNG is more and more used in the world as a fuel for heavy goods vehicles. Its main advantage in the transport sector – lower level of air pollution than diesel and significantly lower price – approximately up to 25 000 Euros a year per vehicle, which is a big plus for freight carriers. The importance of reducing air pollution has already become critical for the whole transport sector. Rather severe air emission limits, which until now were applied only to passenger cars, are according to the proposal of the European Commission on May 17, considered to establish also on heavy goods vehicles. In addition, Europe has set a goal to link cost of tolls with air emissions. All these steps are related to an ambitious plan of shifting the whole transport sector to cars with zero and low CO2 emission.

"Nowadays our major problem is climate warming caused by greenhouse gases emitted into the atmosphere by combustion of fossil fuels. The transport sector accounts for 25% of Europe's greenhouse gas emissions and is a major source of air pollution in the cities. Compared to the year of 1970, the CO2 emissions emitted by the transport sector have more than doubled. To improve the situation, the European Union has set a target of reducing CO2 emissions in the transport sector by at least 60% by 2050 compared to 1990. This target can be reached only by using new technologies and clean fuels. The directive of the European Union provides the need for development of natural gas (CNG and LNG), electric chargers and hydrogen infrastructure. When electricity and CNG autogas are more suitable for passenger cars, liquified natural gas is intended for use in the transport sector. This is the best way to keep air in the cities cleaner and at the same time save a considerable amount on fuel costs compared to costs on diesel. Norms of CO2 emissions for the whole transport sector will become significantly tougher during next 10 years, hence many car producers started to abandon production of cars with diesel engines. Consequently, it is inevitable that gaseous fuels will gradually replace conventional diesel fuel," Alan Vaht, member of the board of Alexela group commented on the topic during the Annual Conference of Association of Estonian International Road Carriers, which took place last Friday.
Estonian fuel market has already undergone many developments towards the supply of more environmentally friendly fuels. Since May of this year, all fuel chains are obliged to sell petrol and diesel containing biocomponents. In addition, some fuel chains have developed decent gas fuel station networks, therefore, gas fuels cannot be considered in terms of their spread as an alternative option – their availability is already very good.
For example, Alexela creates opportunities to introduce environmentally-friendly car fuels, offering LPG refuelling possibilities at 28 fuel stations. CNG can be refilled currently in two and by the end of the year in four Alexela fuel stations. By the end of 2018, one LNG fuel station will be added to the gas refuelling stations previously mentioned, several others are considered to be built in the future.
Nevertheless, it is not enough to create new refuelling opportunities – a well-equipped vehicle is also needed. Major car producers are changing their product range to be in tune with toughening environmental conditions and are starting to provide vehicles using gas fuel in addition to electrical engines. If we can say that by now we have a considerable number of vehicles using LPG and CNG autogas, then at the moment we cannot say the same about vehicles using LNG. The reason is obvious – up until now, there were no refuelling possibilities. Every freight company should consider acquiring an LNG vehicle – in addition to lower air pollution, the car park driving on liquified natural gas will save significantly on fuel costs. Alexela believes that LNG has a bright future in Estonia and we wish to be pioneers in this regard. We plan to acquire three Scania vehicles that use LNG that will replace vehicles with older diesel engines," explained Alan Vaht.
LNG (Liquefied Natural Gas) is natural gas that has been cooled until liquid temperature of -162 C°. Capacity of natural gas is reduced by 600 times when it is converted to LNG. Methane is odourless gas, which is lighter than air, hence, in case of possible leak, it volatilises into the atmosphere. Due to its highly low temperature, it does not burn, which makes it relatively safe to transport and store. Use of LNG in the transport sector allows a significant reduction of carbon dioxide and particulate emission compared to diesel fuel (CO2 -10%, NOx -54%, NO2 -96%).
Alexela is an Estonian company, which operates mainly in the energy field. The company has a unique combination of product portfolio on the Estonian market – electricity, natural gas, cylinder gas, bulk gas and 102 fuel stations across Estonia. In addition, Alexela operates 31 fuel station shops.
Source: www.alexelaoil.ee