For the September '19 issue of LNG Industry, LIQAL's CEO Jorg , explains how technological developments, along with an increase in distribution infrastructure, are enabling the transition from diesel to more sustainable alternatives such as LNG and bio-LNG.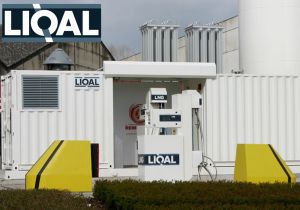 The next station
The future is small scale, which is a big deal. Diesel must go. The transport sector wants to accelerate the decarbonisation of transportation fuel and reduce dependency on oil-based fuels. Why? Because there is no future for these polluting fuels. Strict environmental regulations to reduce greenhouse gas emissions and lower fuel prices are the main drivers for providing a clean alternative to diesel. LNG is an attractive ecological and economic alternative for heavy transport and is well-placed to meet new supply demands.
The challenge is to act quickly and improve the availability of fuelling infrastructure for end users like heavy-duty trucks and ships. For companies like LIQAL, one way to achieve this is to go small.
Small scale LNG is the big thing for the future according to LIQAL. The Dutch LNG technology developer has seen a tidal change in the industry and firmly believes that LNG is the next station on the road to decarbonisation.
Continue reading →