The building permit of the first CNG (compressed natural gas for vehicles) filling station, first in the series of 9 to be carried out under the CNG Romania project, has been issued.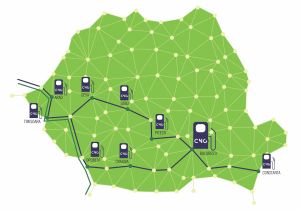 Bucharest – A1 station is the first of the network to be built as part of the CNG Romania project
The station will be located in the Kika Militari area, next to the A1 Motorway, on Piteşti – Bucharest direction, 500 m from the roundabout, the exit to Hornbach Militari, with easy access from both directions of the ring of the Capital and A1 Motorway, as well as the exit from Bucharest.
The location of the station is in line with the project strategy to serve transit on the main TEN-T network but also to the adjacent urban agglomerations.
The station will be the first of 9 of the CNG Romania planned to be built in Arad, Timisoara, Deva, Pitesti, Constanta, Craiova, Drobeta Turnu Severin and Sibiu, assuming that they will be fully operational by the end of 2019.
At the inauguration date, Denisson Energy and NGVA Romania, the partners in the project, intend to launch the first communication platform between the actors working in the CNG market in Romania, aiming to increase the awareness of the technology and the presentation of the advantages offered by this.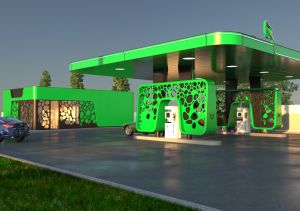 About CNG Romania
The project implemented by Denisson Energy and the NGVA Romania ( Natural Gas for Vehicles Association ), within the Connection Europe Facility ( CEF ), aims to implement the first network of filling stations for compressed natural gas vehicles in Romania along the pan-European corridors.
The EUR 5.2 million project benefits from an EU co-financing of 85% and aims, among other things, to decarbonise and improve mobility in Europe by placing the first CNG network in Romania on the central axis of the main TEN-T road transport corridors, linking the EU Center and the West with the South-West and the Black Sea states, Constanţa being the end point of the corridor.
Details of the project and its deployment stages can be found at www.cngromania.eu